How to Decorate with Rugs
If your'e looking at buying a rug you might be a little unsure on how to pick the right one to complement your home. Rugs can help to bring life to dull floors and act as an intermediary between accessories and colours. As well as this, rugs are also extremely practical too. From sound dampening to insulation, rugs are a great investment to any home.
Rugs to Define Areas
Rugs are great for separating or defining areas such as dining rooms and living rooms. This is especially great in small flats or large open plan rooms. When doing this however you need to pay attention to the layout of the rug. The layout of the rug ultimately determines the balance of the room. A rug that doesn't work harmoniously with the existing furniture can disrupt the fluidity of the room. As with any rug that is being used underneath furniture, make sure you semi-regularly rotate or slightly move your rug to avoid permanent indentations on the pile.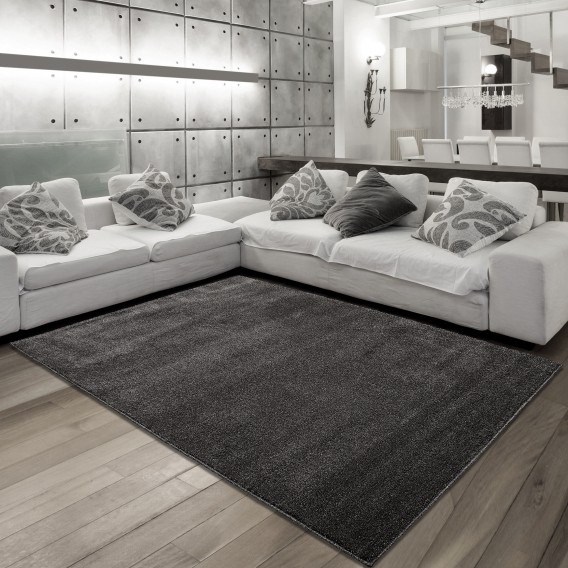 Rugs to Break with Monotony
If you feel your room is dull or to monotone, a rug can give a bit of variety. When walls and upholstery are neutral or plain, you can add a rug with a busier pattern or flashy colours to add some life and character to the room. If you are looking for a rug to work with existing furniture, look for a pattern or design that echoes other colours in the room. Accent colours help to build a professional and sophisticated tone within a home. If you have a large room you can even use two rugs for this. In these cases, to create variety, make sure the rugs are different sizes as same sized rugs can make the room look like it has been cut in two.
Rugs to Create a Focal Point
Making your rug the main focus of the room has a lot of benefits. Having a focal point in a small room is a good trick to divert the attention from the general size of the room. Alternatively, you may be working to a tight budget and therefore can't afford to change too much in a room. Either way, investing in a rug is a great way of changing up a room without breaking the bank. A great choice of rug that can adapt to any future design scheme it a floral rug. You may be sceptical of using florals, but there are thousands of different designs including modern and abstract interpretations. So, don't worry about having a dated, traditional floral rug if that's not your style. Another way of creating a focal point can be to create contrast by painting your walls with the same colour palette as the rug you are using, and this way you accent the rug with the wall colours.
As you can see, rugs are hugely beneficial when looking to decorate your home. Whether you want a new rug to tie a room together or just want something soft and comforting to walk on, rugs are a great choice.