Coloured Skylights, Modern Roof Lanterns
Skylights are light transmitting structures that form all, or a part of, the roof of a building's space for daylighting purposes. Skylights are a modern, natural lighting solution, that offer several benefits to the user and home or work space they are installed into.
There is a wide range of skylights available on the market today, but a particularly interesting service that some offer is a "coloured skylight". Coloured skylights give the buyer the chance to really match their skylight with their home or office space. You can choose both the colour and material of the skylight's frame (usually from a basic set of monochrome colours) and study frame materials, and you can also tint the glass to add an amazing colour to your skylight. There's the basic clear glass, which has a special coating to give it just a slight tint, and there's also aqua, blue, and brown available. These different colours obviously affect the light transmission of your skylight, and a good manufacturer should have an informational section on their site which tells you the main differences between these colours.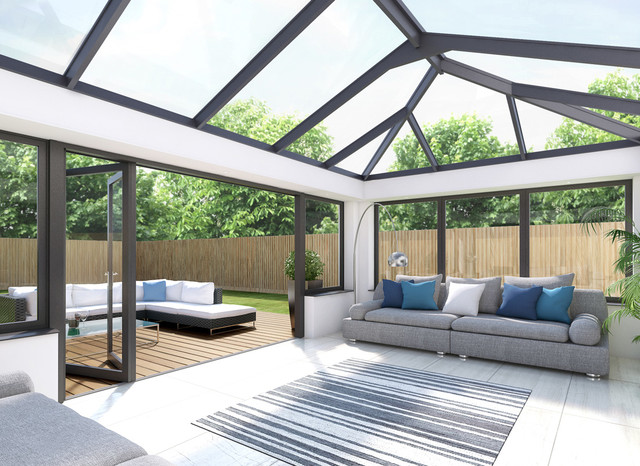 A roof lantern is similar to a skylight, and is another alternative to artificial lighting solutions. The goal of skylights and roof lanterns is to provide natural lighting. Roof lanterns are mostly rectangular in shape, and can be the perfect solution for a traditional Orangery or extension without too much work. A roof lantern can also be inserted into an existing flat roof to help give you the feeling of light and space, which makes the product quite adaptable.
The lantern can enhance any home. Its strong ridge reduces the need for multiple support bars, therefore maximising the amount of glass that allows light to transmit into a room. The lanterns are available in a range of rectangular sizes, as large as 4 metres by 6 metres.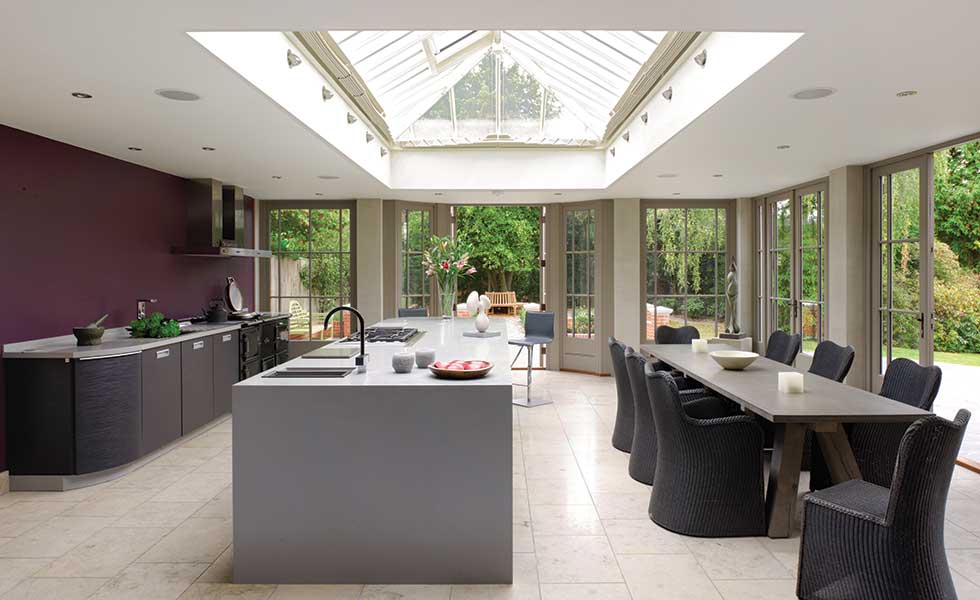 Like skylights, there are some coloured options for roof lanterns, though these are mainly for the frame, but the options do include both the internal and external framework, which means you can still personalise your roof lantern to contrast or match with its surroundings.
These versatile lanterns use efficient thermal glass, which can help to reduce heat loss and noise pollution in your upgraded living space, and with some manufacturers, you can even add a roof vent to let in some fresh air. Roof vents are available with manual and automatic opens, which also have rain and temperature control. Of course, roof vents are only available in selected sizes.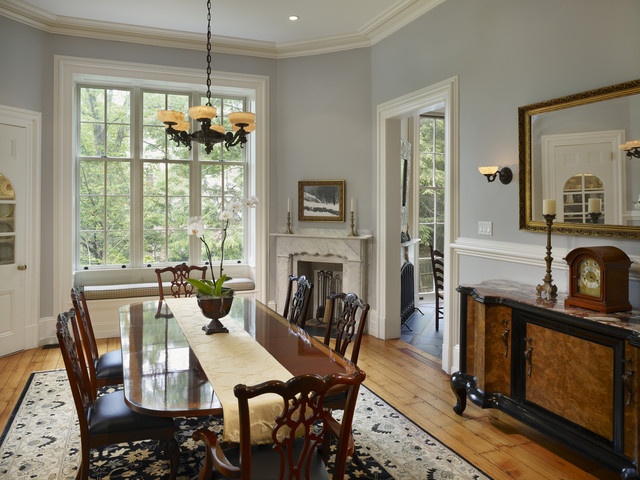 "Ultrasky" are a range of lantern skylights and glazed roofing solutions engineered by Ultraframe. Ultraframe are innovative market leaders in the conservatory and glazed roofing, design and manufacture industry, with over 30 years of experience. They are based in Lancashire, and have manufactured a range of roofing solutions for over 1.5 million structures all over the UK, Europe, and in other global locations. Their staff are more than happy to assist with any questions you may have while choosing your new product.